J. Walter Thompson perfects the art of collaboration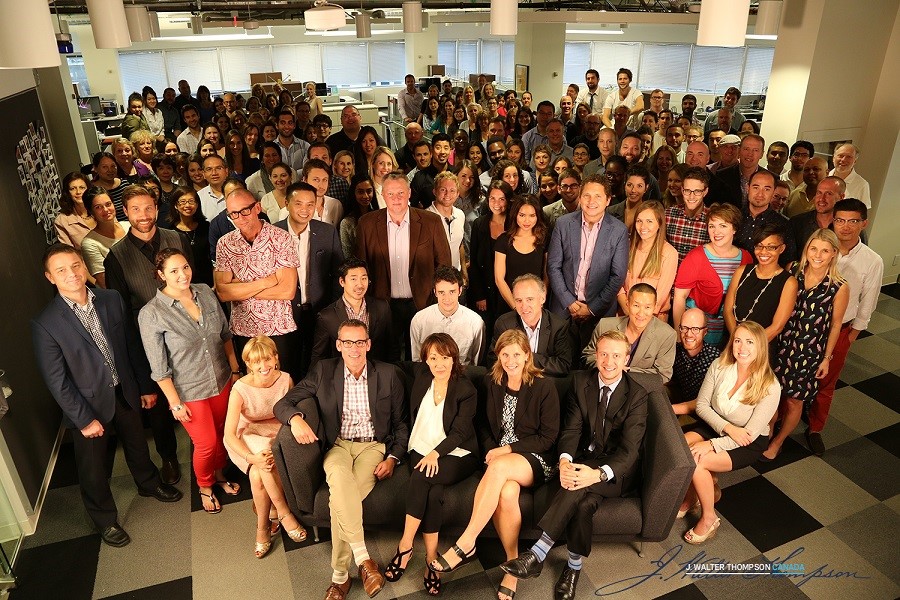 Finally. By taking home Silver, J. Walter Thompson Canada finds itself on the Agency of the Year podium for the first time. It's fitting that the win comes now because, despite its near 86-year history in Canada, the past few years have brought big changes to JWT.
In October 2012, Susan Kim-Kirkland was promoted to president and CEO to fill a role vacated by long-time leader Tony Pigott after he took a global position with CSR arm JWT Ethos. Three months later, the agency hired Brent Choi as chief creative and integration officer as ECD Martin Shewchuck moved into the creative chairman role (both Pigott and Shewchuck would officially retire by the same time a year later).
The next year was one of growth at the agency, with Kim-Kirkland and Choi adding new creative staff across specialties, as well as creating new VP of integrated broadcast and VP of creative services positions.
Many of the senior hires made that year remain with JWT today.
"No question, we took on our roles because we intended to grow [the agency] and establish a way of working that was grounded in becoming the best creative problem solvers," Kim-Kirkland says. "What keeps this momentum going is the constant change."
It seems like change has again come to JWT. It has been on another self-described hiring spree over the last 12 months that has included four new CDs and six new VPs, plus the creation of new positions to lead its experiential and content marketing practices. It's also prioritized strengthening its data and strategic planning teams.
The agency's past has a huge influence on the changes it's made in recent years. Kim-Kirkland describes its legacy as one of effective storytelling, which it carries forward today. For JWT, like many other agencies, that has meant thinking about messages in an integrated way and organizing its staff to effectively collaborate and make the most of every platform and tool at their disposal. But JWT's philosophy is being "artful" in storytelling, so knowing what tools not to use, and which paths to avoid, is just as important.
"Collaboration doesn't mean consensus, and that can be a difficult principle to acknowledge," Kim-Kirkland says. "At the end of the process, decisions must be made, so there still must be leadership and stewardship. When collaborative processes elicit 'protect my territory' or 'I need to win this debate' responses, or a practice believes they can flourish on their own independent of the overall agency vision, everyone loses."
The agency has been investing in leaders and experts in particular areas, like design, digital or, more recently, the aforementioned experiential and content marketing, to make those big decisions. Today, its creative process is to bring those experts to the table based on which business problem JWT is solving for a client, so they can then figure out which approaches serve them best.
"Having a clear expectation for staff about what collaboration looks like ensures that organizing around subject matter expertise does not become siloed," Kim-Kirkland says. That expectation is for experts to trust each other's talent enough to be energized and contribute when an idea that's not theirs is brought forward, instead of being territorial or deciding it's easier to let it pass by.
"Our belief is that [traditional] collaboration processes have yielded 'going through the motions' behaviours, because at the end of the day it makes achieving consensus simpler and less of a headache," Kim-Kirkland says. "When collaborative processes yield breakthrough ideas, it's because our subject matter experts have debated the issues, understood the business problem and know what success looks like at the heart of the debate."
Changes are also happening across the global J. Walter Thompson network, ones that suggest it has been taking notice of what's happening in Canada. JWT added CCO duties for its New York City headquarters to Choi's duties in Canada this October, which he said would allow his home office to collaborate even more with its U.S. counterparts. When that announcement was made, worldwide CCO Matt Eastwood said he had been trying to get Choi to take on a larger role within the network "for some time."
It seems he wasn't the only one in the network looking to replicate some of the Canadian magic. In the summer, Kim-Kirkland's responsibilities were also expanded to include leadership of the agency's Chicago operation.
These new developments might bring changes to the agency, but then again, that's something the agency has set itself up to capitalize on.
"It takes more guts to make choices and be ready to pivot or course correct," Kim-Kirkland says. "If you just do everything at once, there is no artfulness involved. And in fact, momentum really comes from those moments when you think, 'We got this figured out,' only to realize you need to push forward again."