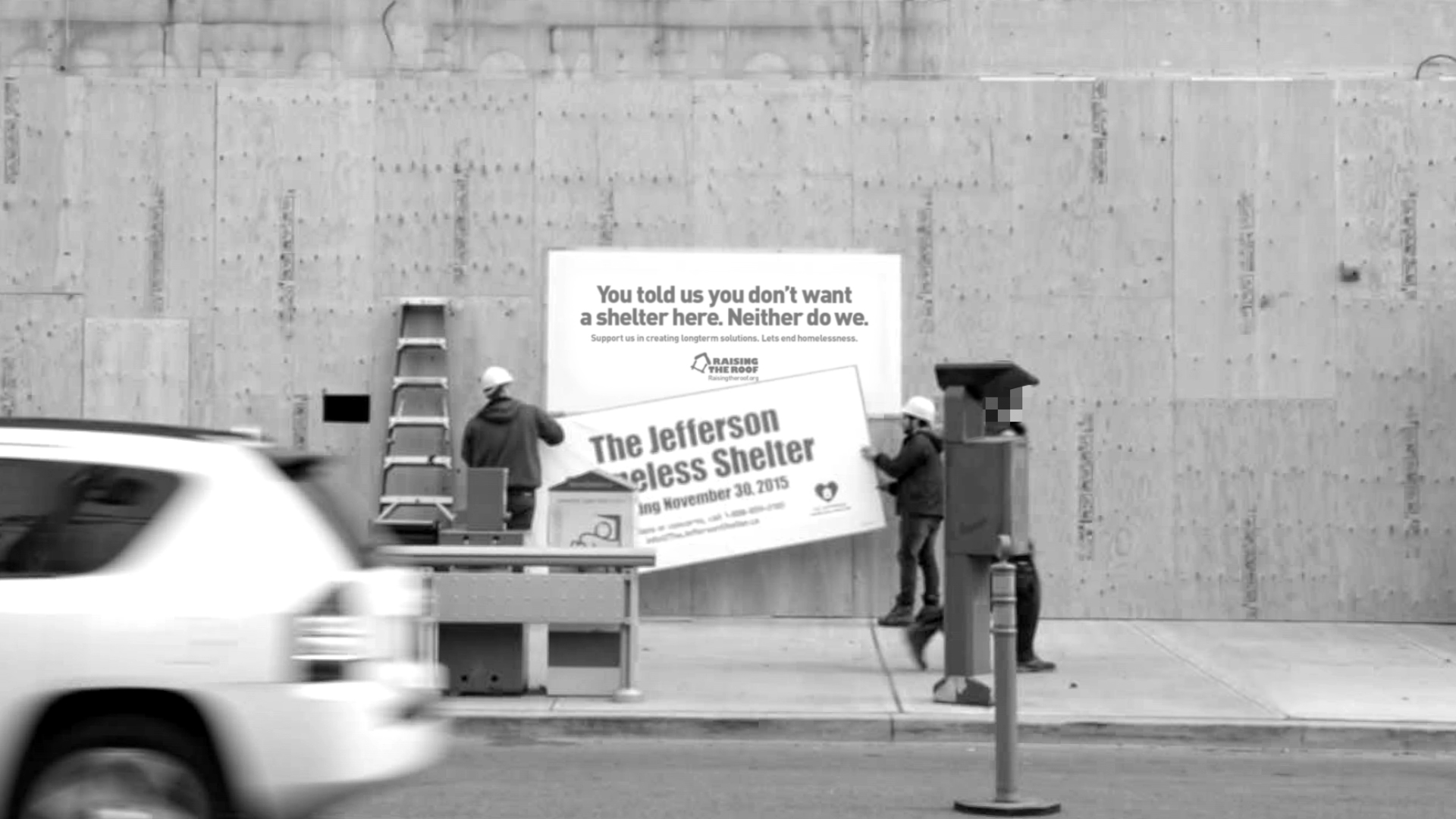 Raising the Roof
Coming Soon
Raising the Roof wanted to put the problem of homelessness right into people's backyards to evoke a response and move the discussion away from short-term solutions like homeless shelters. It tapped into NIMBY (Not In My Back Yard) attitudes, highlighting the inadequacies of short-term answers.
With Leo Burnett, the organization staged a hoax: putting a "Coming Soon" sign for a homeless shelter in an affluent Toronto neighbourhood and recording residents' reactions. Within hours, it revealed the ruse with another sign: "You told us you don't want a shelter here. Neither do we. Support us in creating long-term solutions. Let's end homelessness."
The stunt generated media coverage across the city and beyond, resulting in 7.7 million unique impressions and 52,000 views of its video. Donations for the organization increased 506% and the campaign helped shift the conversation to long-term solutions.