DDB
The Dominator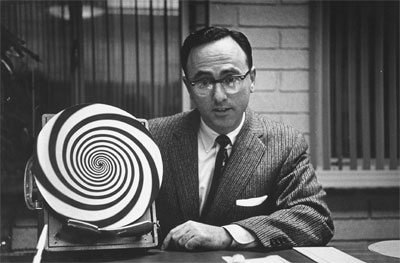 Silver: If it's awards season, expect to see DDB
In the nine years since Palmer Jarvis, then a small but creative powerhouse, merged with brawny international network, DDB Worldwide, it has managed to do what many thought impossible – successfully integrate two diverse agency cultures while maintaining, if not improving, its creative game.
In fact, over the past few years, chairman/CEO Frank Palmer's Vancouver-based gem has consistently found itself somewhere in the top five of strategy's Agency of the Year competition, so this year's silver showing should come as little surprise.
Most impressive, beyond generating the bells and whistles expected of a major agency – and some major hardware over the years – it has managed to retain the flexibility, responsiveness, and family feeling of a small shop.
Robin Smith, executive director of the BC Dairy Foundation, says the agency seems to know what's going on with its client's business every second of the day. "What always fascinates me is that even though its CEO is a very busy man running all over the country looking after national issues – there isn't one thing that happens with our account he doesn't know about almost before I do."
And what of all those black-clad types called creatives? Since they've won so many awards, they really must be a prickly bunch of prima donnas, right?
"They're very inclusive," says Liz Gurszky, director of communications and market development for BC Dairy. "We work together right from the get-go – everything from the strategy to the development of the creative and at different levels of production. Even to sharing ideas with them – often to their horror I'm sure – but they say, 'You never know where the ideas are going to come from.'"
Client after client points out that DDB isn't fixated on television commercials as a means to winning creative awards. Reportedly every communications solution involves a fully integrated multi-channel plan, and in the case of one client – the Canadian Tourism Commission – the agency really didn't use much media in a traditional sense at all. The campaign, featured on page 40, got techie – and creatively so – reaching out to the target using the media it relates to: USB keys, MP3s, wild postings and even bar coasters.
"As with most shops today, we're working with cross disciplines," offers president of DDB Toronto David Leonard, adding that the agency is moving away from TV as the go-to solution. "[It's] a liberating time for the people who get it."
Even one of the country's most successful CPG companies has been wowed by the DDB touch. "It was a complete collaborative effort, a classic partnership. There were bumps in the road but [there was] an acknowledgement on all of our parts when we started this journey that we were going to develop creative that was equal to the quality of the product we were bringing to market," says Mark Olney, VP/GM of Unilever Canada. An expletive-laden campaign was the result (see page 41) with Knorr now driving growth in a declining category. (Soon thereafter, the CPG co awarded the entire Lipton brand to the agency.)
And, it seems, the agency's growth is not limited to just the traditional ad agency. "We seeing tremendous growth in almost every division," says Leonard, which also includes digital shop Tribal DDB, direct marketing agency Rapp Collins and design firm Karacters.
For the agency, yes, results are central, but don't be fooled: DDB likes bling. In recent months, it has taken home five Lotus Awards; dominated the Canadian Newspaper Association's Extra Awards, taking home about 25% of the hardware; made a splash at the New York Festival; and even walked away with a United Nations Award Plaque for its work for B.C. clients. And so, fittingly, we add this deserved silver to its coffers.