How to win AOY #LikeLeoBurnett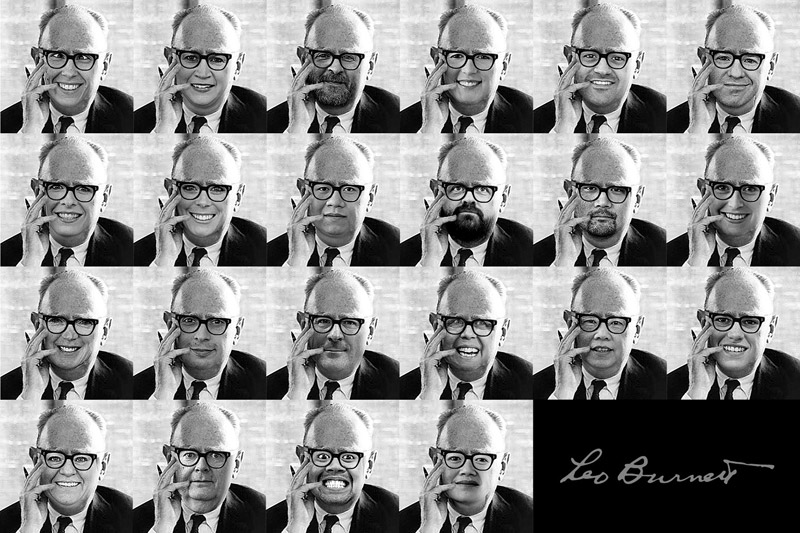 History has a habit of repeating itself, and this time it happened to be rather kind to Toronto's Leo Burnett.
Back in '93 and '94, the shop finished in fourth place at strategy's Agency of the Year awards. It was a bit of a waiting game until it finally won the top prize in '96. And now, looking to the current decade, the agency again took home two consecutive Honourable Mentions in '12 and '13, before striking Gold at this year's show.
It's the type of historic recurrence that, for any agency, would make the wait seem worthwhile.
Judy John might not be able to describe the feeling of finally winning the title back then (as the CCO and CEO started her tenure three years following the big win), but she has an inkling as to what it looks like to be on the cusp of snatching the grand prize.
She says the best indicator of the Toronto agency's success during any given year is what global colleagues have to say about its work.
Earlier this summer, creative heads from all parts of the agency's network made a trip to Toronto. It was time for Leo Burnett's quarterly Global Product Committee (GPC), which always takes place in a different city (Paris is next), and sees the agency congregate to review and assess thousands of campaigns produced over a three-month period for its clients.
It's essentially the shop's version of quality control. It is in these week-long meetings that the work is scored using a proprietary "HumanKind Scale." The goal is to land a 7+ rating. Only then do you know the work has the potential to "change the world" and, just as important, do well outside of the network.
There was a year when the Toronto office collected up to 50 of these 7+ ratings, says John. "That was the year we won Agency of the Year."
The Toronto shop's performance at the second quarter GPC was a good indication of its showing at this year's AOY awards. It claimed eight of only 32 of the top scores assigned during the week, which means nearly 25% of the best work that the entire network (which is made up of 85 global offices) produced in one quarter came from the Toronto shop alone. Impressed by the Canadian creative shown during the meeting, Kent Middleton, EVP and CD at the agency's Chicago office piped up to say, "I just got struck by a sudden desire to work here."
In large part, the agency has been doing exceptionally well on the awards circuit thanks to the internet sensation "#LikeAGirl," which was put together as a launch pad for Always' "Rewrite the Rules" platform by three Leo Burnett branches: Toronto, Chicago and London. John was asked to come on board and lead the project from the get-go. She and the cross-agency team began building the strategy for the platform in October, starting with the viral online spot that had director Lauren Greenfield ask girls, boys and women what it meant to do something "like a girl."
"Doing a great piece like that always helps the agency," notes John. "It elevates our profile, and it's gotten a lot of our other clients talking about doing something that is more socially relevant and that starts a conversation."
The Always piece has so far had a good run on the awards circuit. Just last month, John shared the stage (and took a selfie) with the P&G team and Clio Awards host Whoopi Goldberg in New York to accept the Grand Clio for PR. That, and other Clio wins, added to the shop's running tally of 74 trophies so far this year for clients from Ikea to Raising the Roof to the Yellow Pages. (And that's not counting another 74 merit/finalist/shortlist mentions.)
It's no secret Leo Burnett is a trophy marauder when it comes to industry award shows. As evidenced by its track record in past Creative Report Cards, the agency is a strong believer in what that unwavering recognition says to its clients. Regularly creating award-winning work shows that the agency "is not a flash in the pan, we're consistent with work," says Dom Caruso, the Canadian shop's president and COO.
He adds, "Toronto is a funny market in that all of the agencies, and most of the head offices, are concentrated here. And clients aren't just aware of the agencies that are doing good work, but also who seems to have a good reputation, which they can then benefit from as well."
"[And] beyond our creative reputation, I think our reputation as an organization also attracts and retains strong people," Caruso says.
Looking at just a handful of its 220 staffers, it's obvious many of its creatives are lifers. For instance, group CDs Steve Persico and Anthony Chelvanathan arrived at the Leo office 10 and 12 years ago, respectively, while creative group head Morgan Kurchak has worked there going on 10 years, and SVP director strategic planning Brent Nelson has been a Leo Burnetter for more than seven years.
"We're really proud of the fact that great people come here. But we're even prouder of the fact that they stay here a long time," reads the agency's website, chalking up its employee longevity to there being "no walls between disciplines" and a shared mantra of "One Team, One Dream."
As for what their creatives are doing right, Caruso and John both agree the agency's collective design prowess is what's elevating its profile. "We're awesomely good at design," says Caruso. (The shop dominated the design category at the Kinsale Shark Awards in September.) "There are so many different touchpoints on a brand, and that requires thinking through how [each piece of communication is held together]...and making sure that the important stuff comes through loud and clear."
Sound advice from a shop that's making its voice heard loud and clear, not just locally, but also on the global stage.