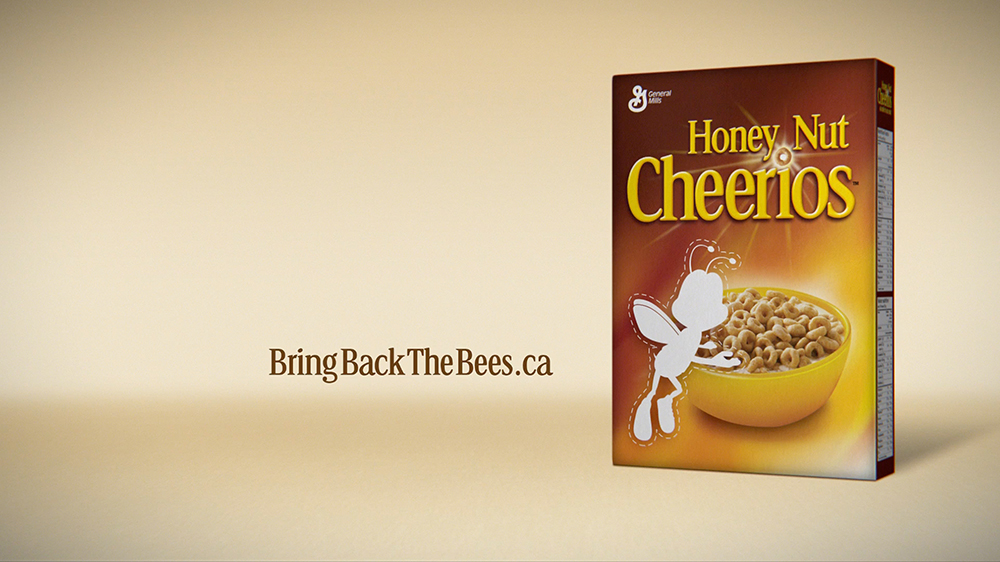 Honey Nut Cheerios (General Mills Canada)
Bring Back the Bees
To increase sales and engage millennials after flat growth, Honey Nut Cheerios wanted to get behind a cause. It settled on the declining honeybee population and a dramatic method of drawing attention to it: removing its Buzz the Bee mascot from the cereal box.
The brand also invited consumers to register online to have wildflower seeds delivered, so they could plant food for the honeybees. It reached its goal of distributing 35 million seeds in the first week, and went on to distribute 115 million. It also used an online video (which later made it to TV) showing dramatic animal rescues to inspire consumers to chip in and save the bees.
Baseline sales increased 11.8%, and the campaign received international news coverage and 10 million online video views.