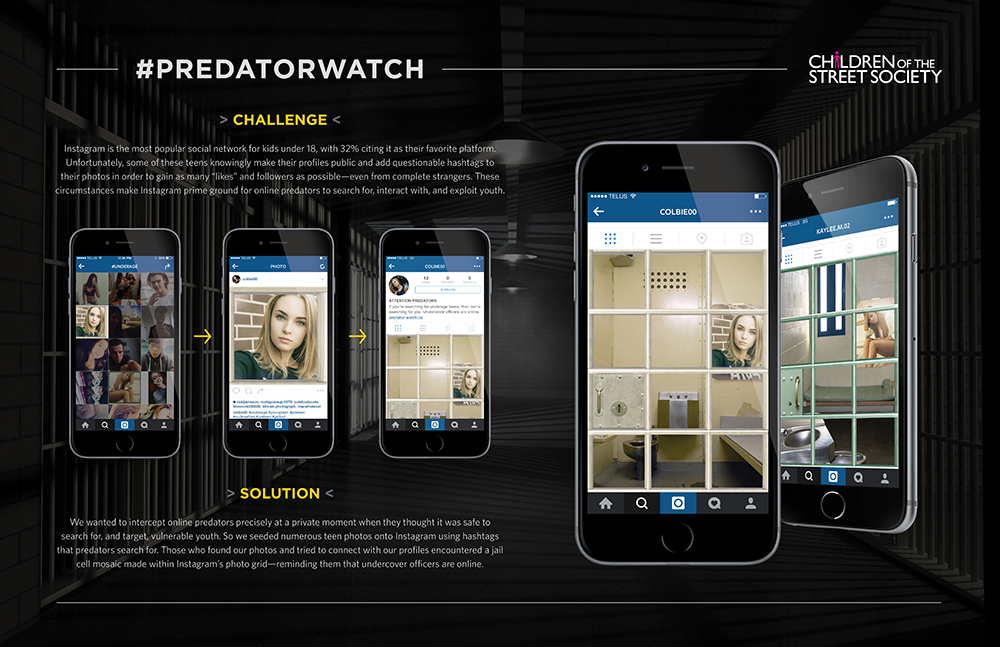 Children of the Street
Who's Following Your Kids?
Cossette and Children of the Street sought to sound the alarm about kids' recklessness on social media, alerting parents to the danger of online predators. The campaign wanted to shock influencers by sending them packages via direct messages that explained how easy it was to locate them because of their social media privacy settings.
The campaign followed up with an online video showing a young girl's photos on a map leading to her bedroom, where a predator watches from outside.