Leo Burnett's winning vision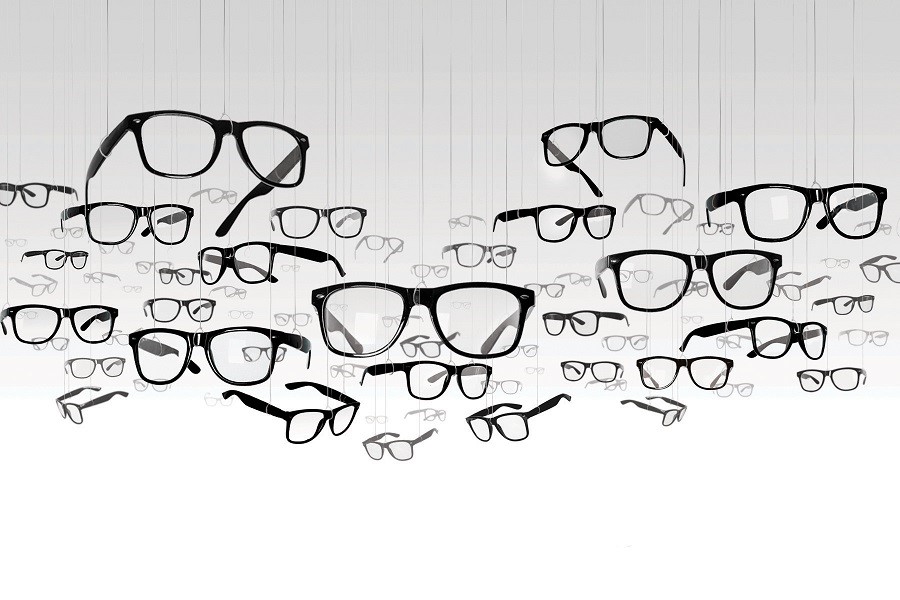 "With this Lion, I'm going to change the world."
So said Leo Burnett Toronto CEO and CCO Judy John, fresh off several wins for Always' "#LikeAGirl" campaign in Cannes this past summer. It was a line in a three-second video, part of a YouTube series asking Lions winners from around the globe what their metallic cats mean to them.
Three seconds isn't a lot of time to get a point across. But the work out of the agency (which takes AOY Gold for the second consecutive year) has spoken volumes over the past 12 months.
Anyone paying attention has seen a thread of work that aims to challenge norms and make people think twice about everyday societal issues.
The "#LikeAGirl" phenomenon — which also picked up a Creative Arts Emmy in September — along with its follow-up film, "Unstoppable," from this past summer are perhaps the most obvious examples.
But following that work for the Procter & Gamble brand came a tough assignment from the Ontario Women's Directorate, part of the Government of Ontario, to get people to speak up about the (often casually dismissed) sexual harassment and violence they might witness (see case on next page).
"We were really excited to win this assignment because I think everybody's been in that [witness] scenario," John says. "Our planning group does a great job of digging into [questions like] 'What are the perceptions right now? What do people think about sexual harassment? How are they feeling about it?'"
She goes on to say that even internally, looking at resources from the client, the Leo team was surprised to see how many things constitute sexual harassment.
On the somewhat lighter side, the shop recently helped move Kellogg's Special K brand from weight management-focused marketing (with its notorious "red dress" goal) to having more of a focus on accomplishment, encouraging women to "#OwnIt."
The main TV spot for the campaign showed mirrors literally shattering as women came to the conclusion that common perceptions about physical beauty are nonsense and there are better things to focus on.
While not all the feedback has been positive, the campaign, which also had more product-focused elements in print, managed to strike a chord with some women who were clearly tired of the same-old and were moved to respond to Kellogg.
"The stories people tell are just really touching," John says. For instance, one woman who had battled an eating disorder said that for the first time in decades, the Special K campaign spoke to her in a meaningful way.
It was a similar experience with "#LikeAGirl." "My daughter called me...and she said, 'Mom, they're showing your commercial at an assembly at school,' and that was so cool," John says.
"That's when you go, 'That's really meaningful, we're doing something," she says. "We're selling products but we're putting out a message that is positive."
Occasionally, that's in a more provocative way, as seen with Leo's pro-bono work for charity Raising the Roof, getting people to question their perceptions of the homeless (its life-sized donation boxes helped Leo earn AOY Gold last year).
This past March, it launched "Humans for Humans," which included a heartbreaking play on the popular "Celebrities Read Mean Tweets" segments on Jimmy Kimmel Live!
Instead of using pop stars and NBA players, Leo asked people who have experienced homelessness to appear on camera and read comments from Twitter users — things like "I hate when it gets cold out, because all the homeless people get on the bus."
Those video spots were capped off with a microsite where the same currently and formerly homeless Canadians responded to common assumptions about people like them.
"We all kind of recognized that 'Humans for Humans' was different from anything we'd ever done here," says Caitlin Boros, marketing and communications manager at Raising the Roof, which has worked with Leo for the past five years.
"Working with Leo Burnett, they're a team that certainly loves to push boundaries," she says. "There's tons of messaging all around us all the time and to really cut through that noise, you need to do something that's going to catch people's attention."
That certainly was the case with another activation for Raising the Roof last month, where Leo captured reactions to a sign saying that a homeless shelter would be coming to a Toronto neighbourhood.
After a couple of days of recording the often negative reactions, the charity responded that it didn't want a homeless shelter there either, asking Canadians to be as passionate about fighting the issue as they had been about their NIMBYism.
But Leo's not setting out to be the social change agency in Canada.
"It happens organically," John says of creating messages like Special K's "#OwnIt." "What we're really doing is answering the brief."
She points to the agency's work for Ikea and campaigns such as "House Rules" and "Long Live the Home" that tapped into emotional insights but were still mostly about selling products, not changing society. "There are functional reasons and there are emotional reasons why people buy things and it really is a balance," John says.
For a shop that seems to like work that aims to create changes, on the agency business side, Leo has continued to have a great deal of stability, still counting longtime leaders like SVP, CD and head of art Lisa Greenberg and Brent Nelsen, EVP and chief strategy officer among its 209-person staff.
Among the changes this year, though, was the exit of president and COO Dom Caruso, who moved to lead BBDO in March. David Kennedy, then general manager, took the COO and EVP role at Leo.
Despite losing one of its top staff, Leo maintained its awards-magnet status in 2015, with work for clients like Always, Bell Media and TSN, TD Bank Group and Raising the Roof picking up awards domestically and abroad.
Still, awards aren't the only impetus for creative work that shakes things up. "Personally, I think that it's important for brands to be part of doing good things or having a positive impact in some way on the world," John says. "I think that's good business."
But when it comes down to it, John says the shop's attitude is a bit simpler than wanting to change the world. "We just want to do kick-ass work."